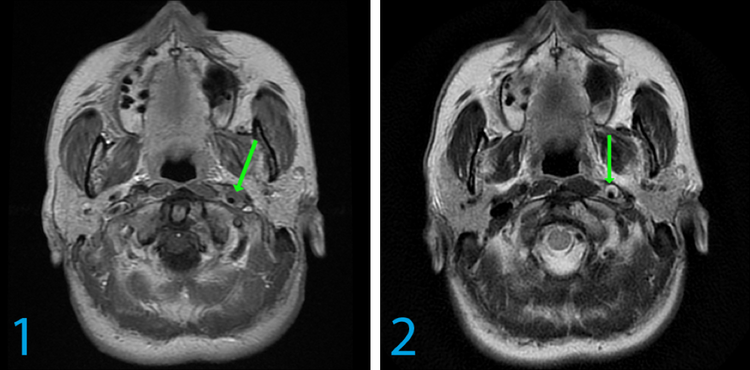 MOST LIKELY DIAGNOSIS: Carotid dissection
This 55-year-old female presents with a droopy eye, which isn't something to be taken lightly. In this particular case, the droopy eye is symptomatic of a syndrome with a name you might remember.
Remember Horner's syndrome, i.e. ptosis meiosis anhydrosis? Here is the classic cause, carotid dissection, with a meniscal curvilinear appearance of the vessel wall. If you hear this history, make a beeline for the carotid canal and you will have a great diagnosis. I have even seen neck vascular dissection from a sneeze.
CLICK "MARK COMPLETE" TO ADVANCE