History: This 12-year-old female presents with left knee pain.
MOST LIKELY DIAGNOSIS: Patellofemoral maltracking
Using the diagnostic web viewer, we have provided images that assist in telling our clinical story. Areas of significance are indicated below.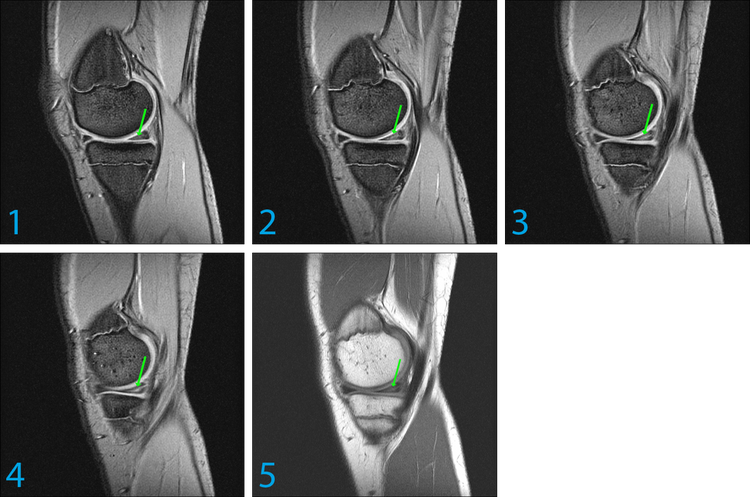 CLINICAL CONSIDERATIONS:
This 12-year-old presents with knee pain, and the clinician alleges meniscal tear. The initial read was noncommunicating tear, but is this the proper call?
No, this was not the proper call! It's a 12-year-old. High signal due to vascularity and overuse is not uncommon in this age group. A meniscectomy in a 12-year-old is a DISASTER in most cases in the long term. This signal fades in meniscus inner third, and is most conspicuous in the outer one-third red-red zone. It is also window framed by dark signal, the meniscus has normal size and shape, the signal in the meniscus is ill-defined and not very bright on T1, and finally T2* gradient echoes always tend to overestimate signal in menisci compared to proton density SPIR MRI. Patient has patellofemoral maltracking as cause of pain. There is NO meniscal tear.