Elevate Your Practice of MSK MRI
Leverage our experience of reading 1MM+ cases over 30 years and training thousands of radiologists.
Our teaching methodology is specifically designed to maximize your daily impact across these 4 areas:
Accuracy
Answer the clinical question and lower your miss rates
Confidence
Enhance your problem solving skills and create more compelling reports
Speed
Determine your findings faster and read more cases per day
Knowledge
Become your practice's expert across a wide variety of cases. Learn how to speak your referrer's language
Ankle MRI — Course Overview
People take their ankles for granted, and it shows in the frequency and mechanism of injuries to this joint. Whether it's a game-time injury featuring an athlete or a grocery store parking lot accident involving your elderly neighbor, reading an ankle MRI entails participation in decisions about a patient's mobility and therefore their quality of life. Some patients can't wait to bear weight again ASAP (along with their parents/coaches/spouses), others have numerous health issues and experience pain with flexion or extension, inversion or eversion.
There's a lot to consider in this hinge joint and its associated tunnels and attachments – fractures/dislocations usually come with associated ligamentous and tendinous disruption. If you aren't lucky enough to get a detailed or accurate report of the mechanism of injury, you may be using corollary clues to piece together your evaluation. Which damage is acute and which is chronic? How stable is the ankle? Is nerve injury a factor? Don't get us started on bone and soft tissue masses. In addition to discerning orthopedic surgeons, you may also field referrals from busy podiatrists who know their field thoroughly and expect the same from their imagers.
The ankle need not be your - "ahem" - Achilles heel. Take a spin through our Ankle MRI Mastery Series (anatomy, protocols & sequences, extensive case review) and sharpen your skills proactively, or consult as-needed for tricky cases to buff up your awareness of Lisfranc, syndesmotic, coalition, or Charcot appearances. You might be called upon to vary a protocol, evaluate multiple previous injuries, or discuss accessory muscles, ossicles or bones. All of these topics and more are covered in our Mastery series, supplemented by our Professional, Case Review and Advanced Orthopaedic and Joint Series. If they're anything like ours, your referrers may be pretty knowledgeable about what they can see, and they will expect you to be even more so. Don't sprain your brain - rise to the challenge, demonstrate your grading prowess and establish yourself as a go-to reader in this musculoskeletal field where the volume of patients can be as large as the injury variation is wide.
Ankle MRI Course Sample Videos
Ankle MRI Anatomy & Diganosis Covered in this Course
Achilles tendon injury
Ancillary stabilizers
Anterior tarsal tunnel space
Anterior tarsal tunnel syndrome
Charcot foot vs reactive arthritis
Coalition
Collateral ligaments
Deep peroneal nerve
Deltoid ligament
Extensor digitorum longus
Extensor hallucis longus
Fibromatosis
Instability
Inversion injury
Lisfranc injury
Lisfranc joint
Masses
Medial plantar nerve
Osteoarthritis
Osteochondral defect of talar dome
Peroneus brevis
Peroneus longus
Plantar fasciitis
Posterior tibial tendon
Saphenous nerve
Sensory nerve supply
Sinus Tarsi Syndrome
Sprains
Superficial peroneal nerve
Sural nerve
Syndesmosis widening
Tibial nerve
Tibialis anterior tendon
And much more...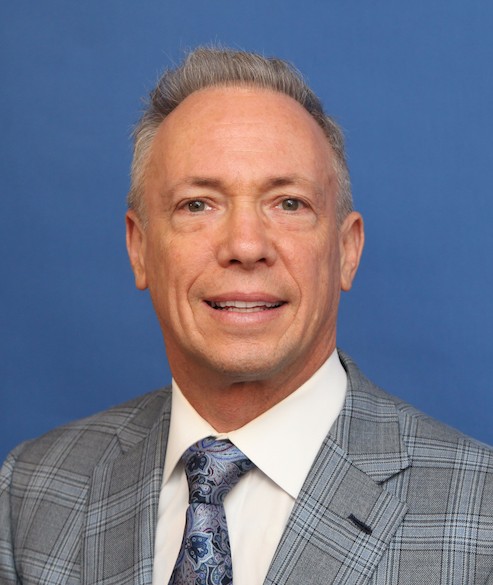 Your Instructor
Dr. Stephen J. Pomeranz
A renowned diagnostic radiologist, Dr. P has expertise in MRI and advanced imaging and has interpreted more than 1,000,000 MRI exams in his career— including more than 100,000 neuro MRI cases.
Dr. Pomeranz is a noted educator who has taught physicians for over two decades, authored numerous medical textbooks in MRI and CT and trains fellows in MRI and advanced imaging.
Other MSK Courses Included in MRI Online Premium
Start the Ankle MRI Course
To unlock this course, watch videos and earn CME — become an MRI Online Premium Member today