Elevate Your Practice of MSK MRI
Leverage our experience of reading 1MM+ cases over 30 years and training thousands of radiologists.
Our teaching methodology is specifically designed to maximize your daily impact across these 4 areas:
Accuracy
Answer the clinical question and lower your miss rates
Confidence
Enhance your problem solving skills and create more compelling reports
Speed
Determine your findings faster and read more cases per day
Knowledge
Become your practice's expert across a wide variety of cases. Learn how to speak your referrer's language
"Great presentation of labrum anatomy, anatomical variations and mechanism of labrum injury. Labrum tears are explained in great detail."
Dr. Omar Sheikh Mahamoud IsseDiagnostic Radiologist, Flekkefjord, Norway​
Hip MRI — Course Overview
OK, so it's a bilateral capsule joint that could be scanned unilaterally, or with a wide field of view that makes you responsible for reading any findings within a force field of (insert magnet bore size here). No problem, right? You would think there would be a finite list of pathologies for the hip joint. Even if that were true, you've still got those "film edge" (or worse, pitfall) findings in the spine, hip, thigh, abdomen and pelvis. We know how it is, because we deal with it every day too.
Fairly straightforward appearances of AVN or transient osteoporosis or trochanteric bursitis could belie a minefield of other findings you wish you'd called before the referrer called you. Proximity to so much additional anatomy and the strategic position of the hip at the juncture of the femoral connection to the extremities almost makes these scans a "2-for-1"…doubling the pressure on the reader.
Fear not, for you too can conquer the acetabular labrum and its neighbors. Our Hip MRI Mastery series includes both a realistic overview and case-based specifics that shares the process for effective hip joint evaluation while never forgetting that radiologists have to report on any findings that appear on our monitors. So we spend time on the "greatest hits" like cam vs pincer impingement and ligament, tendon and muscle tears, without neglecting the occasional sacral fracture, ovarian mass or prostatic hypertrophy. We have legacy series (Case Review, Professional and Advanced Orthopaedic and Joint) with both didactic and case review resource material, and our "Power Packs" provide a bolus of case volume (along with some good ol' CME) to increase your hip reading confidence and buff up your MSK MR resume.
Hip MRI Course Sample Videos
Hip MRI Anatomy & Diganosis Covered in this Course
Acetabular Labral Injuries
Athletic pubalgia
Avascular necrosis (AVN)
Cam impingement
Femoroacetabular impingement (FAI)
Labral Tears
Legg-Calvé-Perthes disease (LCPD)
Osteitis pubis
Pincer impingement
Piriformis muscle syndrome
Rectus abdominis
Rectus femoris
Slipped capital femoral epiphysis (SCFE)
Snapping tendon syndrome
And much more...
Hip MRI Power Pack Sample Cases
Other MSK Courses Included in MRI Online Premium
Start the Hip MRI Course
To unlock this course, watch videos and earn CME — become an MRI Online Premium Member today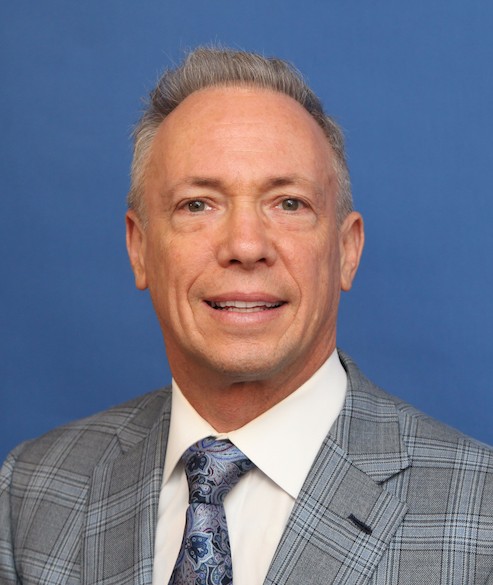 Your Instructor
Dr. Stephen J. Pomeranz
A renowned diagnostic radiologist, Dr. P has expertise in MRI and advanced imaging and has interpreted more than 1,000,000 MRI exams in his career— including more than 100,000 neuro MRI cases.
Dr. Pomeranz is a noted educator who has taught physicians for over two decades, authored numerous medical textbooks in MRI and CT and trains fellows in MRI and advanced imaging.