Elevate Your Practice of MSK MRI
Leverage our experience of reading 1MM+ cases over 30 years and training thousands of radiologists.
Our teaching methodology is specifically designed to maximize your daily impact across these 4 areas:
Accuracy
Answer the clinical question and lower your miss rates
Confidence
Enhance your problem solving skills and create more compelling reports
Speed
Determine your findings faster and read more cases per day
Knowledge
Become your practice's expert across a wide variety of cases. Learn how to speak your referrer's language
Soft Tissue Masses MRI — Course Overview
Soft tissue masses are the brain teasers of imaging. There are a few that are pathognomonic, some that narrow down to either/or, and a whole lot that fall into the "could be"/differential of likelihood range. We've seen plenty, and though there are a few where we're still looking for that perfect example of a proven entity, over time we've collected examples of many masses that might cross your monitors.
The risk of "pitfalls" in this area goes up considerably, especially if there aren't a lot of distinguishing symptoms or clear indications. We recently had a case of rectosigmoid mass which was obscured by superimposed uterine fibroids and therefore missed by the original (very experienced) reader. Maybe you'll have a correlative prior study or relevant CT…but more likely you won't. If your referring clinician is a primary care provider or nonspecialist, your report becomes even more important to help guide the subsequent treatment path.
There are no doubt many areas where you have a certain level of experience/comfort – gout, ganglia, epidermoid, glomus tumors, plantar fibromatosis, pseudocysts etc. But maybe the patient age or other metrics don't seem to match what you think is the likely diagnosis. What about the less common masses that vary in presentation, or you haven't seen that often? It's a lot easier to identify lymphatic anomalies or serous cystadenoma after you've seen a few,
The Soft Tissue Masses MRI Mastery Series can help shed some light in this diagnostic wilderness. We can share T1 vs T2 vs PD appearance tips, advantages and disadvantages of other delineating sequences, exclusion trees and subtle (as well as not so subtle) hints to help point you in the right direction. Enchondroma vs chondromyxoid fibroma? Just what is that in the synovium? We can't answer every question, but we can share a pretty deep dive in this massive topic and give you a more thorough grounding in the endless possibilities throughout the body. We have the advantage of expertise (and substantial volume) in MSK, neuro and body MR. Better yet, we continue to add to this topic as we see more cases (and even manage to snag pathology if we're lucky).
Join us on the path to improving our skills together – tease your brain with our Soft Tissue Masses Mastery Series (with some supplementary Professional Series bone and soft tissue masses) and give yourself an upgrade your referrers and patients will appreciate!
Soft Tissue Masses MRI Course Sample Videos
Soft Tissue Masses MRI Anatomy & Diagnoses Covered in this Course
Adipocytic
Ankle / Foot
Arteriovenous fistula (AVF)
Arteriovenous malformation (AVM)
Desmoid
Edema
Elastofibroma dorsi
Elbow
Epidermoid
Fibroblastic
Fibrohistiocytic
Fibrosarcoma
Finger / Hand
Ganglion pseudocyst
Glomus
Gout (differentiation from)
Head
Hemangiomas (e.g. congenital, infantile, syndromic)
Hip
Juvenile angiofibroma
Knee
Lipofibromatosis
Lymphangioma
Lymphatic malformations
Lymphoma
Malignant fibrous histiocytoma (MFH)
Morel-Lavallée
Myositis ossificans
Neck
Paraganglioma
Pericytic
Pigmented villonodular synovitis (PVNS)
Plantar fibromatosis
Schwannoma
Shoulder
Skeletal muscle
Smooth muscle
Synovial sarcoma
Vascular malformations
And much more...
"Dr. Pomeranz is an incredible teacher — seeing how an MSK expert approaches and reads each study has been immensely valuable for me. I increased my speed and confidence in MSK very quickly. I highly recommend this course"
Dr. David DownsSubspecialized MSK Diagnostic Radiologist, Springfield, IL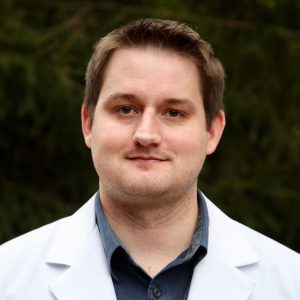 Soft Tissue Masses MRI Power Pack Sample Cases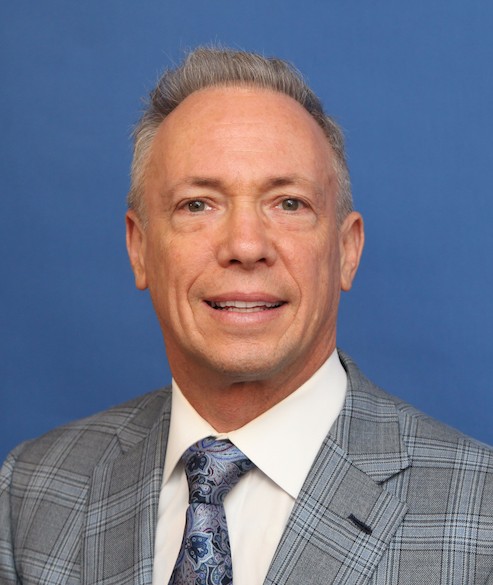 Your Instructor
Dr. Stephen J. Pomeranz
A renowned diagnostic radiologist, Dr. P has expertise in MRI and advanced imaging and has interpreted more than 1,000,000 MRI exams in his career— including more than 100,000 neuro MRI cases.
Dr. Pomeranz is a noted educator who has taught physicians for over two decades, authored numerous medical textbooks in MRI and CT and trains fellows in MRI and advanced imaging.
Other MSK Courses Included in MRI Online Premium
Start the Masses MRI Course
To unlock this course, watch videos and earn CME — become an MRI Online Premium Member today