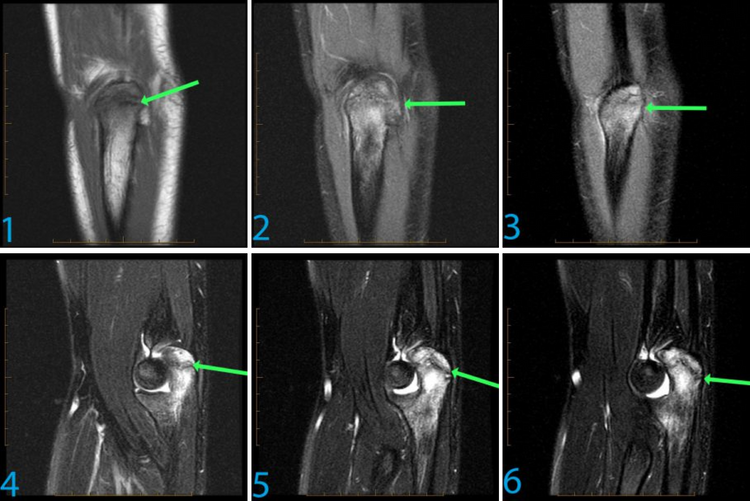 MOST LIKELY DIAGNOSIS: Olecranon Apophysitis
This 15-year-old male has had elbow pain for two months. The posterior pain was noticed after playing tennis, and it is made worse with weightlifting. What seems to be his issue, and what are some potential causes you can rule out?
CLINICAL CONSIDERATIONS:
This patient has olecranon apophysitis or epiphyseolysis as a repetitive overuse injury or stress injury secondary to chronic valgus extension overload. There is mild widening of the physis and diffuse marrrow edema (arrows). Among the diagnoses you can rule out are a UCL injury, medial humeral apophysitis and Little Leaguer's elbow (another overstress injury often seen in young athletes).

CLICK "COMPLETE & CONTINUE" TO ADVANCE